Please excuse the mess...website is under construction from now till the end of time (or if we are lucky, July 1st). Expect delays :)

Learn How To Build Your Own Tiny House
A comprehensive how-to video-guide
We are currently creating an in-depth video series that follows our progress as we build a beautiful 42 foot long V House, similar to the Winter Wonderland House, found
here.
We will explain everything we do and why we do it, and
we will teach you how to do it as well
. We have learned so much along the way and we are excited to share it with you. Watching these videos will help save you both TIME and MONEY and hopefully help your journey of building your own house sail smoothly along.

There will be 15 episodes in this series. (First episode already available below!)


Ep. 1

Tools and Safety (Already available below!)

Ep. 2

Design and Layout

(and using reclaimed material)

Ep. 3

Trailers and Foundations

Ep. 4

Framing and Sheathing

Ep. 5

Doors and Windows (Sneak peek here)

Ep. 6

Siding, Flashing, and Roofing (Sneak peek here)

Ep 7

Electricity and Solar

Ep. 8

Plumbing and Gas

Ep. 9 Insulation and Vapor barrier
Ep. 10 Drywall and Tongue&Groove (Choices for interior walls)
Ep. 11 Trim and Flooring
Ep. 12 Bathrooms (Toilets and Tiling)
Ep. 13 Kitchens (Counters, Cabinets, and Appliances)
Ep. 14 Custom Furniture (Murphy Beds and more)
Ep. 15 Wrapping things up (inc. Bylaws and Codes)


Here's the house the videos will be following.....THE MONTANA HOUSE.
Learn how to build this house, or better yet, whatever house you can dream up!!

​Don't hesitate to email us if you have any questions.
'Now is the time to start dreaming big and buildin' TINY!'
-Seth
info@nelsontinyhouses.com
Thank you all for your support!
About Nelson Tiny Houses
Nelson Tiny Houses is a locally-owned, sustainably-produced company that builds superior tiny houses. As builders and designers, we are inspired by the mountains, forests, lakes and culture of this special part of southern British Columbia. As such, we view building tiny houses as a place where science meets art, where trade meets craft, where a shelter becomes a home.

Whether you are an existing homeowner looking to create a guest house, extra bedroom, office or rental opportunity, or new to owning your own home and looking to find a way that just makes sense, you have come to the right place. Tiny houses are bigger than they appear: they are a political movement, they are a work of art, they are a place to call home. Nelson Tiny Houses: Bigger than just a place to live.
Location
Nelson, British Columbia, Canada
Powered by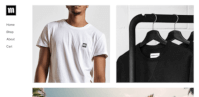 Create your own unique website with customizable templates.