V is for Versatility
This tiny house is adorable and efficient. It will work well either as a backyard office or studio separate from the house, or as a home for people who want to live small.
The beauty of this design is its versatility.
All specifications can be built to suit.
We have built V Houses as small as 108 square feet and as large as 250 square feet. In all cases, their functionality and aesthetic remain paramount. This design is truly versatile.

Features
Like all our tiny houses, the V House is built to suit your specific needs. We can furnish it completely with custom built furniture, kitchen, toilet, sleeping loft, etc., or keep it bare-bones. Depending on the footprint you choose, you can add rooms, multiple lofts or extra kitchen space, for example.
Pricing
All prices will be finalized with your design, but you can determine a ball park price for your basic V House by using the following guidelines:
Our 140 square foot (approximately 8.5 feet by 16 feet) V House that we call the Little V has a base price of 55,000. Additional square footage will cost approximately 200/sq.ft. We can build you a house up to 46 feet long and up to 10 feet wide. Every house is custom and the prices reflect each house. So far are houses have ranged from $55-120,000.

Here are some pics of our V house we call the Maple House. It is app. 9 feet by 24 ft.


Here's a video and some pics of one of our most popular V houses,
The Winter Wonderland.


Powered by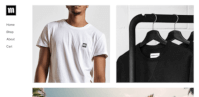 Create your own unique website with customizable templates.