Do we customize?
…yes, we work closely with our clients to ensure they end up with the house of their dreams. We use our existing models as a base, from there we make the changes you want to suit your needs.
How big can my tiny house be?
...the size of our houses range from 18 feet long to 46 feet long. The width is usually between 8.5 to 10 feet. If you go over 8.5 wide or 13.5 high there is a $15 oversize permit required in Canada.
Do we sell plans?
…at this point, no, but it is something we are working on.
Can we deliver?
…yes, and in fact, we prefer to see the tiny houses to their next location. The cost is roughly $2 a kilometre, however, it is also an option for you to come to our shop and pick it up yourself. We normally only deliver within a long day trip of NELSON, BC, though longer distances can be negotiated.
Do we sell to the states?
…yes, in fact, we are building a house bound for Montana right now. Ideally, the trailer is registered in the states.
Do we build tiny houses that go on foundations?
…yes, we can build these houses locally.
Do we build with any sort of CSA like certification?
…at this point no, but we should have things lined up for 2019. This will add to the cost of our houses but should make them easier to insure.
Can I get insurance for my tiny house?
…yes, many people have managed to get coverage for their tiny house. We leave this up to the client.
Does Nelson Tiny Houses offer on- site add-ons after delivery (decks, awnings. etc.) ?
….yes, we can take on small on-site projects. We love to see the houses we build complete in their location.
Can you built houses to be off grid?
...yes, though you can expect to pay between 2,000 to 6,000 more for an off grid house compared to one that is going to be plugged in to permanent power and septic system.
Do you have houses for viewing?
…we usually have a few houses on our building site outside of Nelson. Email us for an appointment.
What is the wait time for a house?
…it all depends on our work schedule when we receive your deposit. We can build a house in 3 to 4 months, however please note that we do not deliver in the winter months. Depending on our current work schedule, it could be shorter or longer. A spot for building your tiny house is guaranteed upon initial deposit. (for current wait times, see
Availability & Financing
.)
Do you supply the trailer?
....yes, we can. After consulting with us, some clients choose to purchase their own and have it delivered to our shop.....just outside of Nelson, BC.
What kind of truck do I need to pull a tiny house?
...we recommend at least a 1 ton or bigger, depending on the size of the house.
What's the R value in your houses?
….our houses are made to withstand Canadian winters. If the house needs to be as winterized as possible, we recommend using spray foam. That also adds to the structural rigidity. Depending on the situation, the R value ranges from R 15 to R 44.
Can you build partially completed houses?
….yes, the most common request is to finish the house on the outside and let the client finish the inside. Electric, plumbing, and gas work are left up to the client.
Do you offer workshops on how to build your own tiny house?
....no, but we are currently working on video series HOW TO BUILD YOUR OWN TINY HOUSE, due out Feb. 2018. If this interests you
click here
.
Do you offer consulting?
….yes. We really encourage people to build their own tiny homes. One of the most satisfying things in life is to create your own shelter and if we can help you with that from a distance, we will. The cost is usually per project or per hour. If it is for the whole project, we will create a contract and the price will vary. If it is per hour, $50.
Why are tiny houses so expensive?
….we like to compare building tiny houses to building kitchens, a place where there is extensive attention to detail and expensive items put into a small space. The inexpensive part of building a big house can be found in the large areas with not much detail, like the bedrooms and big living rooms. Tiny houses just don't have those spaces, so per square foot, the price is actually more. The savings from living 'tiny' come more after you move in.
What is the first step?
…. once you decide you are serious about Nelson Tiny Houses building your house, we begin a consulting process over phone and or email, where we discuss design, cost, timeline, etc. For this service there is a $200 non refundable consulting fee. Once we have finalized a contract, we require 1/3 the total amount for a deposit.
Powered by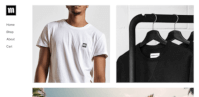 Create your own unique website with customizable templates.