The Acorn House

The Acorn House, with its classic gable roof and dormers, is a warm, roomy home. The high dormers offer excellent light and ventilation, and the many windows and open floor plan make the Acorn a comfortable and functional space. We have built Acorn Houses with multiple lofts and varied arrangements of living and working spaces. The Acorn House is a beautiful place to live.
Features

The Acorn House is well suited for life on a trailer. With its trim lines and compact roof system, we can deliver them to your location. All our houses can be made to be on grid or off. If you have a permanent location planned for your Acorn House, we can also transfer it from the trailer onto a foundation (expect additional craning fees)

Pricing

All prices will be finalized with your design, but you can determine a ball park price for your basic Acorn House by using the following guidelines:
Our 128 square foot (approximately 8 feet by 16 feet) Acorn House base price is 58,000. Additional square footage will cost approximately 220/sq.ft.

Photos
Powered by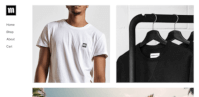 Create your own unique website with customizable templates.